As the U.S. 3rd largest city and the Midwest metropolis, Chicagoland is home to a strong tech ecosystem we wrote about before. The city continues to wrestle with top IT hubs to grow and retain talent after they graduate from the local universities. Boasting around 3,000 startups Chicago has one of the nation's largest and fastest growing Unicorn clubs and landed 3 of the Top 7 startups to see a $2 billion valuation in 3 years or less. Also, according to a recent Startup Genome Report on the Global Startup Ecosystem, startups "offer the highest venture capital returns of any startup hub in the United States. Avant, Uptake, Mu Sigma, and SMS Assist are some of the top contenders, rendering Chicago's booming tech scene as exciting as its world-class museums and music venues".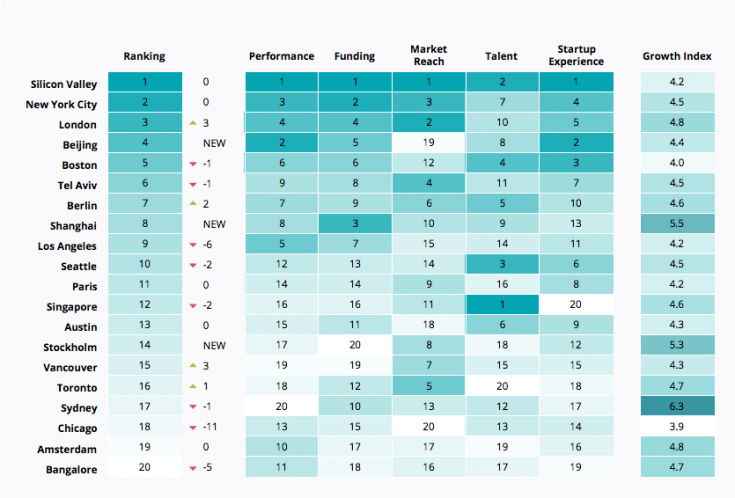 Chicago ranks #18 in the Global Startup Ecosystem Ranking 2017 siting between Sydney (#17) and Amsterdam (#19), yet far behind Silicon Valley, NYC and London that make Top 3 cities.
Chicago is home to a top ranked New Venture Challenge accelerator that contributes to the city's recognition as a Unicorn hotspot and that gave birth to companies like Braintree and GrubHub with a market cap of $3 billion as of March 2017.
Cleversafe ($1.3 billion) and Coyote Logistics ($1.8 billion) demonstrated successful exits during the last 2 years, although the city is striving to build mega companies that file for IPO and grow 10 times or more in size.
In order to catapult global scaling, Chicago startup boards should attract top level venture capitalists to allow local startups to take advantage of their networking opportunities and talent scouting capabilities.
Speaking about the challenges faced by most startups in the Windy City, the following two come to the forefront:
The ecosystem lacks global connections to enable early-stage startups to go global and reach global target users / customers.
Chicago lacks founders with hyper-growth experience and equity advisors which has a negative effect on Team Experience (#20 out of 20).
Key Takeaways From Chicago Startups Ecosystem Report 2017
Performance
Ecosystem value: $13 billion (global median: $4.1 billion)
Startup Output: 2,300-2,900 (global average: 1,762)
Growth index: 3.9
Funding
Early stage funding per startup: $271K (global average: $252K)
Early stage funding growth index: 4.5 (global average: 5)
Experienced VC firms index: 8.1 (global average: 7)
Founders Demographics
Women: 34% (global average: 16%), the highest percentage of female founders in the world!
Immigrants: 14% (global average: 19%)
Talent
Experienced software engineers: 79% (global average: 72%)
Experienced growth employees: 46% (global average: 60%)
Visa success rate: 23% (global average: 41%)
Average software engineer salary: $76,000 / annum (global average: $49,000)
Median time to hire a software engineer in Chicago: 30 days (global average: 41 days)
While Chicago is not thought of as a startup hub, once international delegates arrive to visit it, they are incredibly inspired and amazed by the energy and support for entrepreneurship here. And have you ever considered launching your startup in Chicago?
Are you looking to hire hard to find IT Talent for your in-house or offshore project fast, cost-effectively and with no HR, IT and admin hassle?
Get in touch now to discuss how we can help!